YouTube pays Ksh 100 to Ksh10, 000 per 1000 subscribers in Kenya. The amount of money paid is dependent on the number of videos posted, geographical location of your traffic, the niche of your site and length of the videos.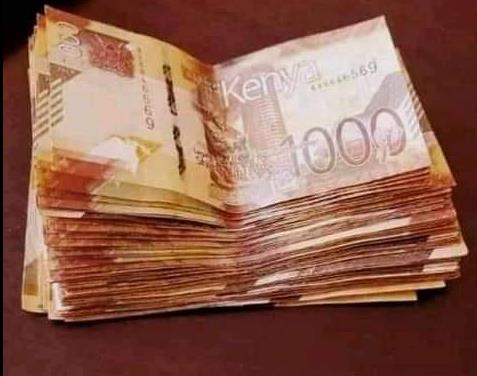 One reason why AdSense recommends that your YouTube channel should have over 1,000 subscribers before it's approved is because they believe that 1000 subscribers are enough to generate up 100,000 views which will yield Ksh 10,000.
1000 subscribers will generate at least 20 views for each video you post. If you add organic traffic to the direct traffic, each video will get over 100 views. Assuming that you post 2 videos daily for one month, 1000 subscribers will generate 6,000 views. For 6,000 views, you will earn Ksh 1,000 to Ksh1, 500.For 1 year, you will earn a minimum of Ksh 12,000.It will take you approximately 10 months to earn Ksh 10,000 from YouTube from 1,000 subscribers.
If you want to increase your earnings by 50% to 100%, target traffic from USA, Australia, UK, Canada, UAE, and Germany…it's the best and highest quality traffic. Each 1,000 views will generate Ksh 150 to Ksh 300.It will take less than 6 months to earn Ksh 10,000 from 1000 subscribers if traffic is from those countries.
Another factor to consider is the niche of your channel. Always target high paying niches like mobile loans, web hosting, making money online, health, banking and insurance. With these niches, your target income will be achieved within a short period of time.
The earnings from YouTube will squarely rely on your efforts, the more high quality videos you post, the more views they get, translating to higher income.
Those with 100,000 subscribers are capable of earning Ksh 200 K to Ksh 2 M per month. With 1 million subscribers, your channel will generate over Ksh 500,000.