Eva Mungai is one of the highest paid YouTubers in Kenya, her monthly income ranges between Ksh1.5 million and Ksh 2 million. Her boyfriend, Trevor is the one who introduced Eve to YouTube in 2020,he is also her director. That time (2020) she was in college pursuing a course in journalism. Eve dropped out of college to concentrate on creating content for her new channel. Her monthly income has been increasing year in year out and she is now among richest youths in Kenya.
In 2022 Eve moved to Kileleshwa with her boyfriend where they pay monthly rent of Ksh120, 000, they live in a two bedroom house. They also purchased a brand new Toyota Crown for Ksh 2.8 million.
Eve Mungai's YouTube channel gets 200,000 to 400,000 views per day. For every 1000 views, she earns at least Ksh100 from AdSense. She posts at least 2 videos per day. Their channel has a total of 550,000 subscribers and by the end of 2022 it will have over 600,000 subscribers.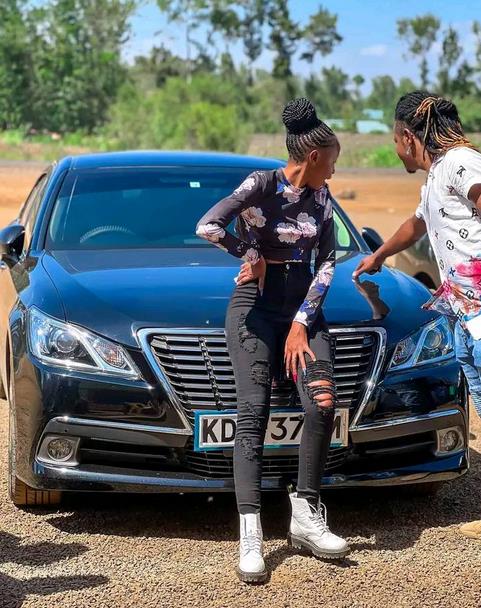 The reason she is growing exponentially is because she posts videos which relate to the content being sought by Kenyan youths. She also posts daily, meaning that the ration of returning visitors to new visitors is high.
Eve's target is to get 1 million followers by the end of the year and to inspire young generation.