In this era of digitization, online business has emerged to be the easiest way of making quick money seamlessly.
From blogging to freelancing, digital platforms provide an array of ways of generating income.
The emergence of online video and influencers have made it possible for ordinary people across the world to make a kill by cashing in on digital platforms.
There are three main strategies for successful blogging that notable bloggers normally use which are explained as follows: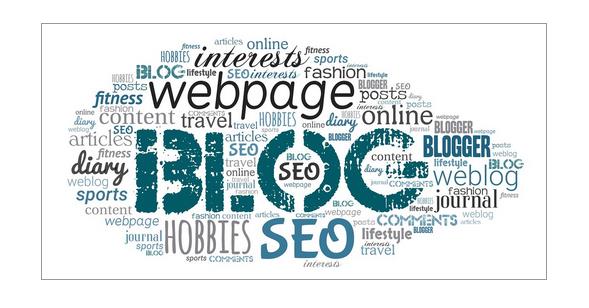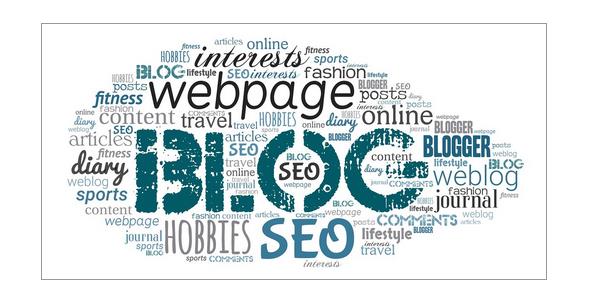 Efficient Strategies for Successful Blogging
Selling information Products – This involves products such as programs, printables, coaching, courses and ebooks.
Affiliate marketing – this involves sending potential customers to buy other people's products then you get a percentage of the sales. For products which are highly priced, it means you will get higher commissions.
Sponsored posts – This is where firms pay you so that you can post a particular thing on your blog.
Ad networks – This entails ads being placed on your blog.
The following is a list of top highest paid bloggers who will inspire you to venture into online business.
Timothy Sykes
Tim is the pioneer of TimothySkykes.com which was launched in 2007.
His primary focus is on teaching people on the best tactics for stock trading, secure investing strategies and key patterns.
He has a fanbase of over 1.2 million followers and his estimated net worth is $150 yearly.
Jon Morrow
Jon is a prominent blogger and Smart Blogger founder.
He uses affiliate marketing on his platform to  teach other bloggers growth strategies for their ventures and how to succeed against all odds.
Despite being physically challenged, he has succeeded and managed to travel the world using his career in blogging.
His estimated net worth is $100,000 monthly.
Yaro Starak
His estimated earnings in a month stands at over $50,000.
He runs a blog named Entrepreneurs Journey which mainly focuses on helping other bloggers to succeed in online business.
His sources of income include online advertising, digital product sales and affiliate marketing.
Chiara Ferrangi
Chiara is the brains behind 'The Blond Salad' a renowned fashion brand launched in 2009.
She began with her mother's life, home life, and how to make money before she ventured into lifestyle and fashion centric blogs which won her more followers.
Other than blogging, she also owns affiliate links, online shops and fashion brands which earns her hefty pay every month.
Her estimated net worth yearly is $35 million.
Ariana Huffington
Her estimated earnings in a year is $250.
Ariana co-founded The Huffington Post which was later, in 2017, rebranded to HuffPost.
Ryan Robison
Ryan has an estimated-monthly-earnings of over $100,000.
He is the pioneer of ryrob.com which focuses mainly on personal finance and how to make money online.
Peter Rojas
Rojas runs a blog by the name engadget.com which he founded in 2004.
His content involves gaming, gear, technology products review, entertainment, events and direct advertising.
His estimated earnings in a year stands at $50 millon.
Darren Rowse
He is one of the leading bloggers in the world who uses his renowned platform, Pro Blogger to teach aspiring bloggers on how to succeed.
His main sources of income online include a conference incubator known as Success Incubator, a course on how to create a blog in 31 days as well as advertising.
His estimated earnings in a month is over $40,000.
Perez Hilton
Perez Hilton's real name is Mario Armando Lavandeira Jr and he is the brains behind Perezhilton.com
He is one of the highest paid bloggers in the world thanks to his unique content on celebrity gossip.
He earns a lump sum of money thanks to blogging with his annual revenue estimated at 40 million.
Abby Lawson
Abby runs a popular blog dubbed Just a Girl and Her Blog in collaboration with Donnie Lawson.
Her content focuses on educational and entertaining material on organization, productivity and lifestyle.
Her estimated revenue is $41,000 in a month.
Rand Fishkin
He runs a popular website known as Moz.com which earns him at least $35 million in a year.
Rand has established his brand around content marketing, SEO tools and link building, and inbound marketing.
Sarah Titus
Sarah earns at least $25 million annually through her popular website sarahtitus.com.
She targets stay at home mothers and educates them on how to generate revenue effectively from home as well as household chores.
Her content helps the target audience to achieve balance between parenting and professional life.
Elisa Larson and Emma Chapman
These sisters pioneered a popular website dubbed 'A Beautiful Mess" whose main focus is on how to be productive while at home.
The lifestyle blog takes readers through step by step tutorials on easy homemade recipes, crafts and decors.
Elisa and Emma annual revenue is estimated at $15 million
Trevor and Jennifer Debth
They earn around $46,000 in a month through their renowned recipe blog, Show Me The Yummy.
Their incredible video content and photography has endeared them to their followers over the years.
Michelle Schroeder – Gardner
Through her popular website, Making Sense of Cents, Michelle makes at least 100,000 monthly revenue.
She is a skilled blogger whose content mainly focuses on helping people save and earn more income.
Jeff Rose
Rose is a successful blogger who earns at least $138,000 through her popular website named Good Financial Cents.
Through his financial blog, he teaches people on how to achieve financial freedom by better managing their money.
Melyssa Griffin
Melyssa is one of the most successful bloggers who runs a website known as melyssagriffin.com.
Her monthly revenue is estimated at $238,000 thanks to her wide variety of content ranging from testimonials, podcasts, e-learning among others.
Pat Flynn
Pat is an accomplished blogger who earns a monthly income of $200,000 through his website smartpassiveincom.com.
An architect by profession, he generates money from selling online tools such as online courses, bluehost, ebook, convert kit, to mention a few.
John Lee Dumas
Dumas is an award winning blogger who makes approximately $20 million yearly.
He is the founder of an acclaimed website called eofire.com.
He rose to fame after launching his outstanding podcast dubbed 'Enterprenuers on Fire.'
Heather Delaney Reese
Heather Reese founded the 'lovely life' website in collaboration with Pete Reese in 2014.
They earn $20million annually through their blog.
Alborz Fallah
He is an accomplished entrepreneur and tycoon blogger who runs Caradvise.com.
Established in 2006, Car Advice has grown over the years and made a name for itself as a reliable platform for car reviews.
Steve and Jennifer Chou
Jennifer and Steve operate a successful website dubbed My Wife Quit Her Job.
The blog educates readers on how they can earn through online platforms using various methods such as ecommerce.
Their monthly income is at least $80,000.
Rosemarie Groner
Rosemarie runs a popular website known as Busy Budgeter.
She earns around $86,000 in a month thanks to her captivating content on everything relating to mothers such as budget, dinner ideas, money among others.
Lindsay and Bjork
Bjork and Lindsay are the brains behind two renown websites Food Blogger Pro and Pinch of Yum.
They focus on creating recipe content and showing people how to make blogs on recipes.
Their monthly revenue stands at $90,000.
Alex Nerney and Lauren McManus
Alex and Lauren started with a health blog which they later sold.
Currently, they operate two successful blogs blogging about blogging and Create and Go both which generate a lot of money for them.
In a month, they generate approximately over $100,000.
Michael Arrington
Michael is the brains behind the renowned website techcrunch.com he launched in 2005.
He later sold TechCrunch to AOL in 2010 which at the time had 17 Million estimated visits.
The tech guru makes $22 million in a year thanks to his rich content on all matters technology such as silicon valley, business funding, technology and startups among others.
Pete Cashmore
Pete is one of the top bloggers in the world with an annual income of $30 million.
He founded mashable.com in 2005 which he uses to create a variety of content for his audience.
He is an award winning blogger known for his Amplify blogs which focus on entertainment, travel topics, technology, and science.
Brian Clark
Brian shot to stardom after launching his website dubbed copyblogger.com in 2005.
He is an accomplished British television writer and playwright renowned for his educative newsletters "Further' and "Unemployable."
His cumulative annual earnings are approximately $32 million.
Steve Kamb
Steve is one of the top bloggers in the world famed for his content on the health and fitness industry.
Through his popular blog, nerdfitness.com, creates content on recipes, tips, exercises, health and fitness news which have greatly endeared him to his millions of followers.
He is one of the highest earning bloggers in the world making at least $12 million yearly.
Cyan Claire
Claire is renowned for her ingenious website dubbed Tutsplus.com which leaves quite an impression to her target audience.
The talented blogger founded her website in 2006 which greatly benefited web developers and designers through a variety of topnotch web development tutorials.
She adapts a conversational tone which makes her standout.
Her yearly earnings are at least $10 million.
Zoe Sugg
Zoe is an accomplished blogger renowned for his website Zoella.co.uk which he launched in 2009.
He earns $7 million yearly thanks to his rich content focusing on the  fashion industry, lifestyle and daily routines in life.
Apart from blogging, she also has a massive following on Instagram and subscribers on her YouTube channels.
Heather Armstrong
Heather is an influential blogger originating from America.
Her prominence shot up after she launched her website Dooce.com in 2001.
She covers an array of topics ranging from mental health, parenthood, self-care and lifestyle.
Brett and Kate McKay
Brett and Kate co-founded their website, Art of Manliness in 2008 which catapulted them to prominence.
Brett started blogging when he was still a university student as a side hustle before he brought his wife, Kate, on board.
Together, they have grown their website earning over 33,000 monthly through creating digital products, affiliate marketing and designing and selling online courses.
Gina Horkey
Gina makes over $20,000 monthly through her popular blog Horkey Handbook.
The millennial blogger has created a niche for herself as a Virtual Assistant
Holly Johnson
Greg and Holly Jonson run their blog Club Thrifty as a couple.
Their website is centered on the idea of budget friendly travelling.
Their monthly income from their blog is $21, 566.
Laura Vitale
Laura makes $35,000 monthly through her popular blog, Laura in The Kitchen.
The skilled blogger is also an accomplished Italian American chef who keeps her audience captivated with an array of tantalizing recipes.
Ewdison Then
Then is the pioneer of Slash Gear, a popular blog renowned for technology content and budding entrepreneurs.
The technology genius makes approximately $80,000 in a month through his blogs on everything technology ranging from software to computer reviews.
Jen Chung and Jake Dobkin
Jen and Jake co pioneered their blog, Gothamist in 2003.
They make at least $110,000 through their website which focuses on an array of topics such as politics, campaigns and entertainment.
They have branches in countries like China, Canada, the UK and the US.
Gina Trapani
Gina is a famous technology blogger and writer who has established herself as an authority on technology journalism.
She is one of the most influential bloggers through her popular website, Lifehacker.
The technology expert is one of the highest paid bloggers in world who has also written several books.
Matt Marshall
Marshall is one of the leading bloggers and journalists with a wealth of expertise on  all matters relating to technology.
He is a co-founder of VentureBeat, a popular website which focuses on emerging technologies, startups and venture capital.
Collis Ta' eed
Collis is an entrepreneur and one of the most influential bloggers in the world.
The Australian native is the cofounder of Envanto, a blog that focuses on a wide range of digital tools such as templates, themes, music. E-commerce, web design among others.
Jake Dobkin
Jake is a  successful blogger and entrepreneur who co-founded the popular website, Gothamist in 2003.
He served as the editor-in-chief until 2017 when the blog was shut.
He is also associated with other establishments such as Gothamist Shop, a clothing brand and ArtCat, a social network for the arts community.
him a spot on the Forbes 30 Under 30 list in 2011, recognizing him as one of the top young entrepreneurs in media.
Conclusion
The digital platform has endless opportunities for making money and blogging is one of the most lucrative niches.
From the above list, it is evident when it comes to blogging, there is unlimited content which an aspiring blogger can focus on.
The biggest secret is to identify your target audience, know what topic connects you to your readers and how well to deliver it to them and keep them captivated.
There are countless topics that you can focus on your blog such as parenting, travel, entertainment, health, fitness, fashion, technology among others.