I wish to offer my honest testimony about Kinsta we bosting company which I joined in 2016.I am one of the clients who have never looked back since I migrated my website from another web hosting company.
Before my 6 websites were moved to Kinsta, I had hosted with a couple of web hosting companies and the experience. It's after 3 years that I started searching for the most reliable web hosting company in the world, luckily one reliable blogger had reviewed Kinsta, I always believe on the blogger's referrals. What motivated me most was the fact that the blogger had also migrated his 4 sites to Kinsta.One of his sites is among top blogs in India.
Before I made the decision to leave my former hosting company, I had to make sure I made the right decision, I looked at Kinsta clients, Kinsta Facebook comments and also contacted a few bloggers who had also been the company's clients. I was satisfied with their comments.
While I was going through Kinsta Facebook comments, I noted the following:
Robert Anderson You guys rock
Craig Hodges I wish Kinsta could of made it to WordCamp Birmingham. I would have loved to get some of that swag to share with my team. We've been loving Kinsta at Chain Electric Company!
Johann Moisés best host
The first thing I was looking for are negative comments—I didn't find any. The next step was to migrate my website. Initially, I had spent $100 for the migration process and I was fearing Kinsta might transfer the migration cost on me but after contacting them, they assured me that the migration would be free.
First, I followed this link to sign up. This registration enabled me to start chatting with Kinsta staff for help. What was required was the username and password, the process took less than a minute.
In May 2016, I resolved to move one of my websites to Kinsta.I wanted to make sure that I am making the right decision. I left 4 other sites with my former host. I purchased Business 1 plan because my website was receiving 500,000 to 2 million page views per month. Business 1 was ideal for me.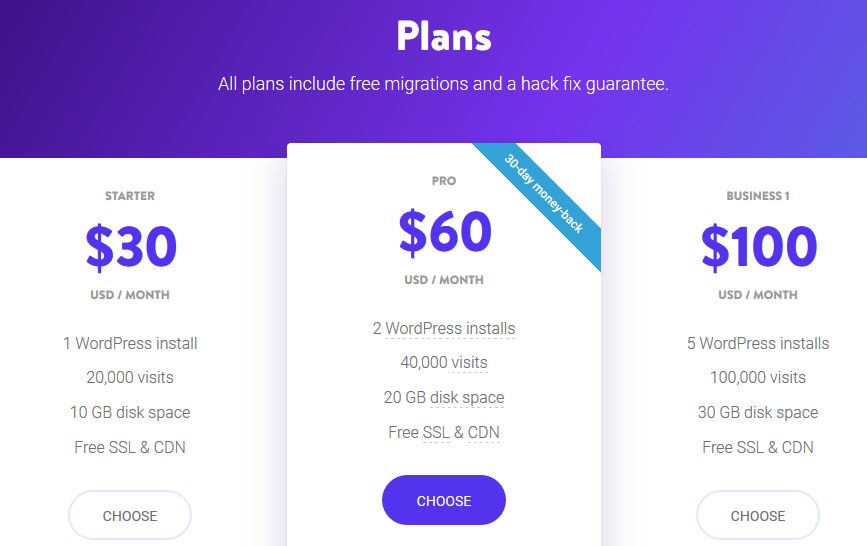 There are several plans one can buy at Kinsta but the purchase depends on the blog traffic and bandwidth usage. One thing you should do as a blogger when determining the plan to purchase is to start from Pro or Business 1 plans then upgrade over time as the demand for more resource increase. Luckily, Kinsta scales resources when a blog receives traffic spikes.
After three months at Kinsta, I was satisfied that what I was looking for is finally here. I reached out to my former host and requested to migrate the other remaining sites. One thing I was monitoring was how Kinsta servers responded to traffic spikes. In my former hosting company, when there were traffic spikes, the website went offline but with Kinsta, I never experienced that. When there was sudden increase of traffic (at Kinsta), their servers comfortably accommodated the traffic.
I own 5 websites and all of them are at Kinsta.I like the fact that when I get into financial constraints, they allow me up to 14 days to make the payment upon the expiry of my monthly subscription period. I can confess that I have worked with many companies but I haven't seen customer service that matches that of Kinsta.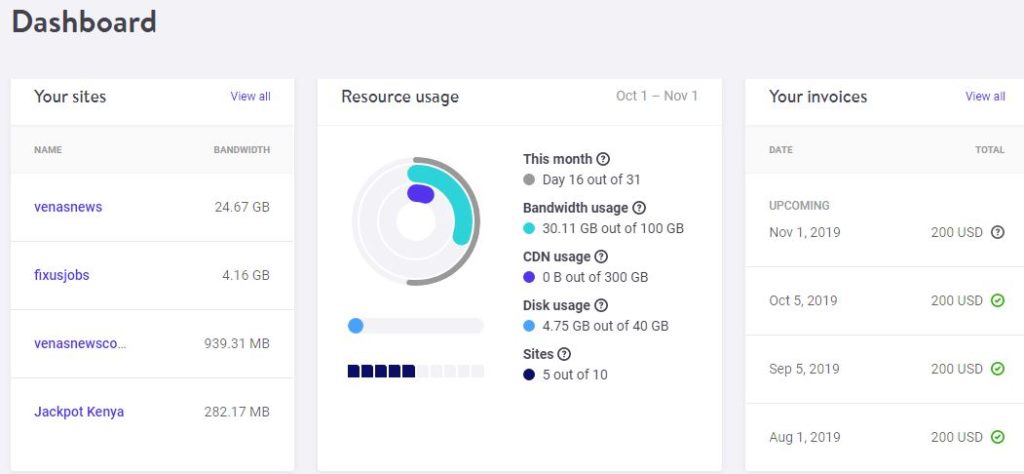 Before I joined Kinsta, I looked at the cost of hosting and almost got scared. But I came to realize that cheap is expensive. The company has even made me to believe that expensive items are the best—nowadays I don't go for cheap things
 I am currently on Business 2 which costs $200 per month. Ever since I joined this company I have never looked back. I migrated my sites in 2016 when the company was relatively young, we have grown together and I am happy that more bloggers have joined too.
As a client, here are the things I like about Kinsta
Flexible payment plans
Excellent customer service
100% uptime (my site has never gone down)
Security
Free migration
Scaling whenever my site gets traffic spikes
Very professional staff
If anyone would ask me to grate the company, I will definitely give it 99%, the 1% is for costs—I still believe it's somehow expensive for upcoming bloggers.
Whether I am planning to move from Kinsta.NO!!!!!!!!!!!!
If you are getting trouble with your current hosting company, visit Kinsta through this link and register for the services