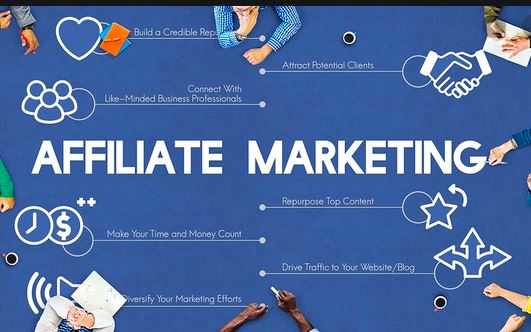 Affiliate marketing is one of the best ways bloggers and marketers earn money online. However, there are specific affiliate marketing products which are more marketable than others. When creating a blog to market affiliate products, ensure you don background check to determine the most profitable products or niches.
To start a niche blog, you'll spend less than $50.I recommend Bluehost as your hosting provider because it's cheap and reliable. The company also offers free domain registration services for first time customers. To register your new domain,click on this link to visit Bluehost
There ae over 100,000 affiliate marketing products online to choose from. However, when it comes to specific niche products, here are the best niches to choose from;
Currently, I am marketing over 20 web hosting companies and the niche is working for me perfectly. In a month, I can make over $5,000 from web hosting companies alone. There are bloggers earning up to $100,000 every month by just promoting web hosting companies.
Some of the best web hosting companies to market include: Bluehost, Kinsta, Inmotion, Liquid Web, A2 Hosting and Accu Web hosting. Web hosting companies like Bluehost pay up to $120 per sale.
Another affiliate marketing niche you should join is betting. I am also among bloggers promoting betting companies and happy that it's working for me.Betting sites pay between 25% to 50 % of the total amount lost by clients you refer to the betting sites.
Some of the most popular betting sites to promote include: 1XBET, 22Bet, Betway and Bet365.
SEO products like SEMrush are generating millions of dollars for affiliate marketers. One thing I like most about these companies is that they pay recurring income to promoters. Most of these companies pay 30%-50% of the sale price every month.
Start a blog which talks about how to make money online. I understand that there is a lot of competition in this niche but with consistency, you'll build an authority blog.
While writing posts, incorporate affiliate marketing links for companies and earn money online. For instance, if you are writing about how to start a blog, incorporate web hosting companies' affiliate links. Those buying the products through your links will generate money for you.
Forex Trading companies will pay up to $1000 per sale. The niche has few marketers and those who are already marketing the products are earning quite a lot of money.
Create a blog which markets Forex Trading products and earn commissions.
More than 50% of bloggers doing affiliate marketing are into commerce products. Smartphones, televisions and laptops are some of the products which sale with ease. Your work as a blogger is to review the products and earn commissions of up to 50% of the sales you make.
Another niche which works perfect for bloggers is Email Marketing. If you manage to capture this market, you'll easily become a millionaire. Majority of email marketing companies pay 30% of the sales on monthly basis.
You can also start a blog that deals with pets only especially if your traffic is from USA.The good thing is that you'll earn money through AdSense and affiliate marketing products. AdSense will pay up to $100 per click.
From 2020 health products have been selling like hot cake. When it comes to AdSense, there is no single niche that pays better or higher than health. Some bloggers earn up to $1001 per click especially the authority blogs.
You should also try personal finance if you want to earn a lot of money through affiliate marketing. Some companies pay up to $5,000 for selling a single product.