The amount of capital required to start a blog in Kenya range between Ksh 4,000 and Ksh 30,000. The highest amount of money goes to webhosting and website design. When I started my first blog,I spent Ksh 18,100.Here is how the amount was split:
Buying a domain name from Bluehost(Ksh1,100)
Paying for webhosting at Bluehost for one year(Ksh 7,000)
Website design (Ksh 10,000)
After getting the website ready for Ksh 18,100 I was able to start posting on my blog. The duration for website design and domain registration took less than a week.
There are many webhosting companies in Kenya but I was given advise by experienced bloggers to go for Bluehost.Most hosting companies in Kenya are not reliable, they buy hosting space from established companies in USA and UK which they sell to Kenyans.
Before you decide to host your website with a company, check its reviews online to confirm whether it's a good company. Web hosting is a long term agreement between a blogger and the hosting firm. Migrating from one company to another is a costly procedure. Always look for a company with excellent services, where you will stay as long as your site exists.
How to buy a domain name
A domain name defines your website, it's the one that links your content to the online world. A domain name should be unique and easy to memorize. Bloggers who are serious should choose .com domain names because they bear higher authority than others. To buy a domain name, visit Bluehost via this link.Create an account and search for a domain you want to buy. On Bluehost, there is a button indicated," Domains", that's the one to click so that you can be directed to a window where to search for domains. You will only buy a domain which is available. Bluehost sells a .com domain at Ksh1,100. A blogger is allowed to pay per year, for two years, three years or four years, or even for six months. But the longer you pay the stronger your domain will be.
How to pay for Hosting
After paying for domain registration, the second part is to pay for web hosting. Bluehost accepts credit card or Paypal payments. But the easiest way to pay is through Credit Card.If you own an ATM card, that's the one to use to make the payment.
For a starting blog, the amount you will pay per month is Ksh 3.95 which translates to less than Ksh 7,000 per year. We advise you to go for Shared Hosting plans. Just click on Hosting, then shared hosting and pick the starter plan. This plan will sustain traffic of 0 to 100,000 per month. Later, when your blog grows, upgrade to plans with more resources. Hosting will cost you Ksh 6,000 to Ksh30,000 per year. You can also pay for six months.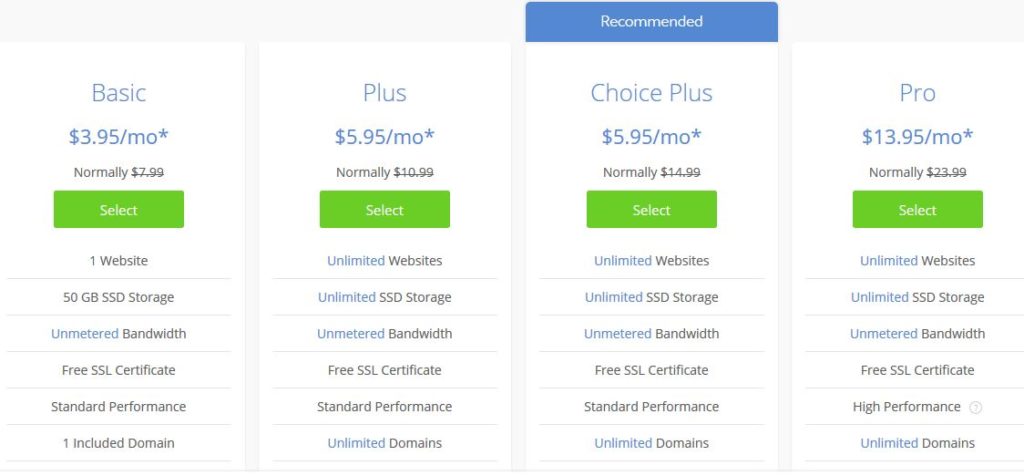 How to design a website
The most popular Content Management System is WordPress. It's good that Bluehost is the best hosting company for WordPress sites. You can design a website for yourself or pay us to do a website for you. We charge Ksh10,000 to Ksh 20,000 depending on the design you want. Website design will take a maximum of 3 days. To contact us, send an email to hostingvoice@gmail.com
After the website is done,you will be able to start writing content on it.The entire process of registering domain, paying for hosting and website design will take less than Ksh 20,000,which means that to become a blogger in Kenya, you need a capital of less than Ksh 20,000.
As a blogger, you expect to earn at least Ksh20,000 per month. Currently, some of the bloggers like Alai, Nyakundi and several others earn more than Ksh200,000 per month.