Email marketing is important for South African companies which have thousands of client they wish to notify from time to time via emails. There are specific companies that must send emails to clients daily, weekly or monthly where the emails are in excess of 1 million, they require services from the best email marketing providers. There are a number of companies providing this service both locally and internationally.
A good email marketing company should be cheap, reliable and able to provide extra features like showing the activities of the recipient once the emails are delivered. If the service does not show the action a recipient took after receiving the email, that's not a good email marketing tool. A positive action translates to conversions. A good email marketing company should also provide free trial services like what ConvertKit offers(Click here for 30-day free trial plan)
Here is a list of the best email marketing providers in South Africa:
TouchBase Pro is a popular email marketing company in the country, it has over 1,000 active clients. They offer cheap email marketing services which cost as little as R100 per month. The company also offers bulk SMS services.
TouchBase offers a free trial plan that lasts for one month, then one is required to join their preffered premium plan. Clients pay according to the number of emails they send to their clients.
TouchBase is a hot cake company in relation to email marketing because it's extremely cheap.In South Africa,no any other email marketing company comes close to TouchBase in terms of client base.
Rebrand is a reputable company which offers SEO solutions, bulk SMS services as well as email marketing services. Clients who need email marketing services contact Rebrand for a quotation, they are then directed on how to create an account and the payment procedure. Sending 1,000 emails every month will cost as low as R50— the more emails you send, the cheaper the service.
GetResponse is a top email marketing company which has over 10,000 clients, some of them from South Africa.The company has a powerful system that sends up to millions of emails per minute.To send 1,000 emails,one pays $15 per month. If you require over 100,000 emails,you contact them through this link for customized email services.
GetResponse has four main plans:Basic,Plus,Professional and Enterprise. The most popular plan is Professional because it has more features than the basic plan and is cheaper. To send 1,000 emails under the professional plan,you pay $49 per month. To sign up for professional plan,click on this link
The nice thing about GetResponse is that it offers one-month free trial services. Each new client is provided with premium features for one month without paying any money. To register for the free services,follow this link
One of the most attractive feature is that the service is designed in such a way that you will know which action the recipient took. You will know exactly whether the recipient opened the email, whether they clicked on the link provided or if they ignored the email.
Lead Pages has been in the industry for more than 5 years and is regarded as one of the best email marketing companies in the world. When ranked, the company always takes position 1-3 among leading email marketing companies in the world. If you have more than 1,000 clients you wish to send emails to, Lead Pages is the best company to subscribe to.
The email provider has a 30-day free trial plan for all their new clients. This plan is meant to give clients confident, thereafter they will join the premium plans. To join the free plan,click on this link
There are three plans for clients: Standard, Pro and Advanced. The Standard plan is for clients with low number of clients and it costs as little as $25 per month. The Pro plan is the most popular, more than half of Lead Pages clients have subscribed to this plan, it costs $48 per month. The most superior plan is called Advanced and it goes for $199 per month. Advanced plan accepts up to 50 websites. To learn more about Lead Pages,click on this link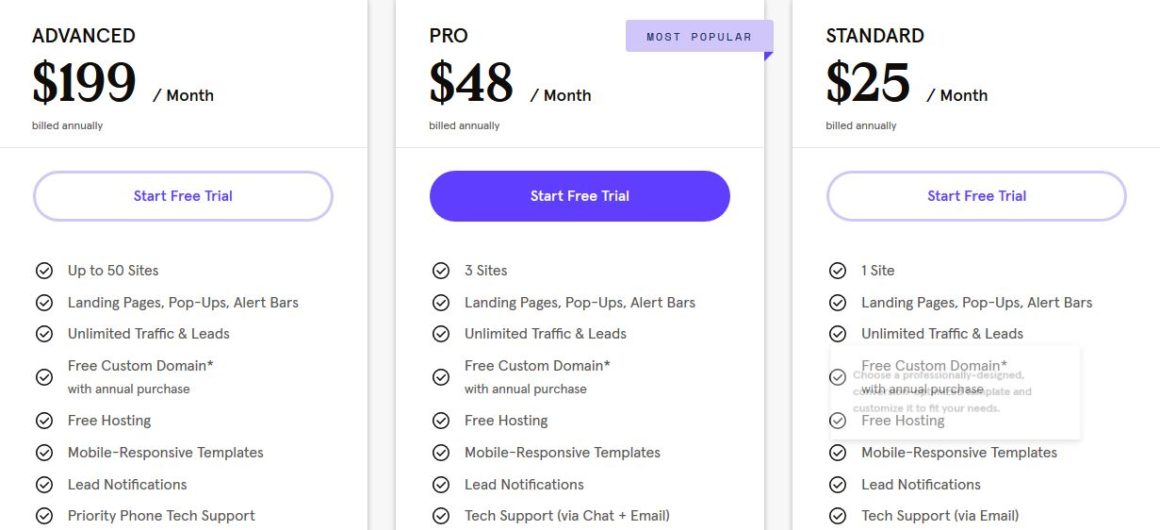 If you need email services, SEO solutions, social media advertising and web design, Digital Fire will be your favourite provider. You will send emails for as low as R100 for one month to as many clients as possible. They also offer free trial plans for new clients.
Digital Fire has over 2,000 clients and it's because they are satisfied that the company is growing tremendously.
Moosend is a cheap and reliable email marketing tool that is currently being used by more than 10,000 clients worldwide. It costs from $8 per month, but there is a free trial plan which lasts one month. You can start with the free trial, then register for the premium email tool after one month is over. To sign up for the free trial,click on this link
Advantages of email marketing to companies
No spam emails. When you send the same email to several emails through Gmail, it is labelled as spam, which is not the case with private email marketing companies. The spam emails may not be read by recipients because they are thrown into spam containers, which is a disadvantage for companies sending bulk emails via Gmail.
Private email marketing companies ensure that none of the emails is treated as spam, thus ensuring all the emails are received.
Its common knowledge that when you receive an email as a spam, you won't take the sender seriously. It actually lowers the reputation of a company.
They show activities of recipients. The sender is notified whether the recipient opened the email or not. With this information, you're able to understand where the email marketing strategy is working or not. Since emails are sent to a target population, there are high chances sales will be made, eventually.
Cheap and reliable. There is no single service that will allow you to send over 200,000 emails instantly than email marketing tools. Even Google will stop you from sending a similar email to more than 1,000 people—it can even block your Gmail account for violating their policies. For those in need of quick and reliable email sending services, the aforementioned email marketing companies will be of great help.
It helps you to build your clientele. The more you sample emails from clients, the better. Email marketing tools will enable you to build your clientele email database which will help you whenever you have new products. Without such emails, it will be hard to contact highly targeted potential customers.