Affiliate marketing is one way of making money online in Kenya. There are over 20 existing affiliate marketing companies Kenya with the leading companies being Jumia,22Bet and Betway.Affiliate marketers earn through commissions from successful sales.
If you develop a niche blog which only focuses on a single product like Jumia, it will generate good revenues. I always admire some affiliate marketers in Kenya and how they pull in serious revenues. Some of the leading affiliates are: Venas News, Phone Place Kenya, Techweez, Price in Kenya and Tech-Ish.I know a couple of them who earn northwards of Ksh 100,000 per month.
For those unable to monetize with AdSense, you can try affiliate marketing. Here is a list of some of the prominent affiliate marketing programs in Kenya:
DomainRacer Web Hosting Affiliate
DomainRacer is the top web hosting affiliate marketing program in Kenya. DomainRacer is the best provider of the domain name and web hosting. Make thousands of dollars from commissions with the highest paying web hosting affiliate program by promoting DomainRacer. With the DomainRacer web hosting affiliate program you get a chance to earn 70% commission on the sale and a 13.11% conversion ratio.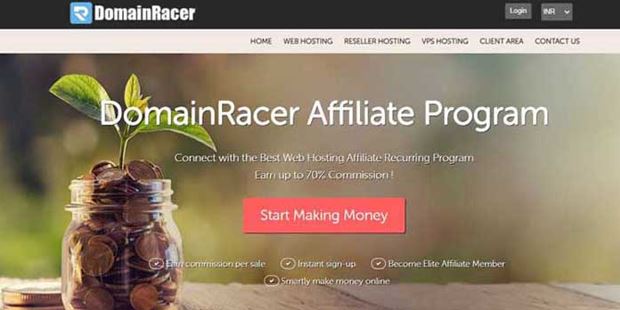 DomainRacer aims to provide the world's best web hosting and web hosting affiliate program to all types of businesses. All web hosting plans of DomainRacer are available at affordable cost with quality customer support.
The customer gets a lot of free stuff with web hosting plans; you get a free SSL certificate.
The customer gets unlimited free guidance resources.
Free weekly JetBackup and many more mind-blowing facilities.
With all cheap web hosting plans they offer unlimited SSD storage space and unlimited bandwidth.
If you want to become a successful affiliate marketer in Kenya then the DomainRacer web hosting affiliate program in Kenya is best for you with high-quality features as high conversion ratio, highest commission and slab base commission.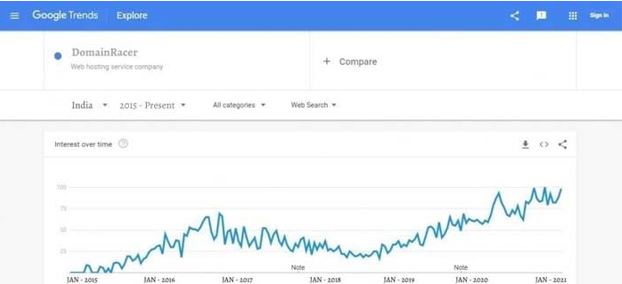 Advantages with DomainRacer Web Hosting Affiliate Program:
You get more than your expectation with the DomainRacer web hosting affiliate marketing program in Kenya.
Free Joining Process
User-friendly Sign-up Process
High Conversion Rate 13.11%
High Commission Rate up to 70%
Responsive 24/7 Support System
Earn $2500+ Credit Bonus
Jumia is no doubt the best affiliate marketing program in Kenya. It offers commissions of up to 13% per successful sale. The most popular products sold by the company are electronics and mobile phones. As an affiliate, you are required to sign up, generate a link and use it to market the products.Alternatively,get a banner from Jumia affiliate website and put it on your niche site.A blog that gets over 1,000 visits per day will earn more than Ksh 1,000 daily from Jumia.To register for the affiliate program,click on this link
I hope you have heard something about passive income, Jumia is a perfect example of companies that will guarantee passive income.
22Bet is a betting company, one of the most popular betting firms in the world. Currently, over 10,000 bloggers are monetizing with 22Bet affiliate program. The company offers 25$ to 45% commission on all the money players referred lose. But there are negative earnings especially when players earn more than they lose.
Bloggers in gambling and sports industries should join this affiliate program.to register for the program,click on this link
Kenya Website Experts is the best hosting company in Kenya. Over 20,000 companies are hosted by the hosting firm. The company offers affiliate program for bloggers and marketers who would wish to market their products. Every client referred to the company generates up to Ksh2,000 for the marketer. To start referring customers,click on this link and sign up
Kenya Website Expert's affiliate program is perfect for bloggers with niche sites, particularly on blogging and web hosting.
Travelstart is available in more than 10 countries in Africa. If you are a travel blogger,this is the best affiliate marketing program to register with in Kenya.For every local client you refer to Travelstart,they pay you Ksh400.They will pay you Ksh1,200 for every international client you refer to Kenya.
Travelstart affiliate sign up link; https://www.travelstart.co.ke/lp/become-an-affiliate
Skyhost offers the best affiliate program for bloggers in the hosting industry. Their affiliate commissions are in the neigbhourhood of 10%-50%. The amount of money paid to affiliate marketers depend on the type of products purchased.
Marketers are provided with an affiliate link or banner which they use to advertise Skyhost products. To sign up for the program,click on this link
HostPinnacle will pay you 50% of the cost of a product sold.Assuming you link a client who purchases a product of Ksh 10,000,your account will be credited with Ksh5,000.The company reveals that an affiliate marketer can make up to Ksh 60,000 per month.
HostPinnacle offers web hosting services,domain registration and web design services.To register for the affiliate program,follow this link
Topserve is an e-commerce company that specializes on beauty products. The company's affiliate program commission is 5% per successful sale.
Topserve affiliate program link: https://www.topserveltd.co.ke/index.php?route=affiliate/login
Kilimall is also an e-commerce company which is available in Kenya and several other African countries. Their affiliate program commissions are in the range of 2%-8%. The beauty of this program is that they pay through MPESA every month as long as your earnings meet the minimum threshold.
Whogohost is an amazing web hosting company which is prominent in Kenya and Nigeria.It offers well-structured affiliate program for affiliate marketers.
If you are a Kenyan blogger who is ready to earn over Ksh100,000 per month, join Whogohost.To register,click on this link
Immediately you register, the company rewards you with Ksh160.You will then earn up to 50% in commissions.
Betway is a betting site, one of the largest betting sites in Kenya. It offers affiliate program for bloggers in sports and gambling industry. The commissions range between 25% and 45%. Affiliates earn based on the amount of money clients referred lose. In a single month, an affiliate is capable of earning up to Ksh 1 million.
To register with Betway,click on this link
Betwinner is also another betting site that offer high paying affiliate program. The standard commission for each amount your affiliate customers lose is 25%.The commission may rise to 45% based on the number of customers you refer to the company every month. To register for Betwinner,click on this link
If you own a website that attracts over 10,000 visitors per day, you can make more than Ksh 100,000 every month from Betwinner.
Garanntor is a popular web hosting company in Kenya, Uganda and Nigeria. It offers some of the most amazing hosting products. Bloggers have the opportunity of making money from Garanntor through their quality affiliate program. They are supplied with banners and affiliate links once they get approved. To join Garanntor affiliate program,click on this link
Immediately your account is approved, you earn Ksh1,000 even before you start marketing their products.Garanntor pays up to 50% of the amount paid by clients who are referred from your site.The minimum payment threshold is Ksh 2,500.
E-Mark is an online store that offers a standard affiliate program which pays 5% commission on every sale made through your referrals. This program is suitable for bloggers who review gadgets and electronics.
E-Mark affiliate program link: https://e-mart.co.ke/index.php?route=affiliate/login
Bismart is the only company associated with insurance that offers an affiliate program in Kenya.The commission earned per sale is 3%.
If your blog deals with business ,insurance and general financial matters,this is the right affiliate program for you.
Bismart affiliate program link: https://bismart.co.ke/blog/affiliate-terms/
There are also several other affiliate programs like Betlion, EAC Directory and Kenya Pesa.
One advantage of affiliate program is that you earn even when your site is not active,unlike AdSense which always need high traffic for one to make good money.Affiliate is also the best for niche blogs.This is the reason why successful bloggers opt for affiliate marketing over AdSense.In AdSense, you will make over Ksh 100,000 if your blog attracts more than 500,000 visitors but when it comes to affiliate marketing, even 1,000 visitors can generate Ksh100,000.
One disadvantage of affiliate marketing is that you must make a sale for you to earn, there is no shortcut. Lazy or average bloggers always prefer AdSense over affiliate marketing because it doesn't require one to make any sale. AdSense pays on Cost Per Click and Cost Per 1000 visitors.
With a busy blog, an affiliate marketer can earn upwards of Ksh100,000 per month.