A2 Hosting is among the best affiliate programs for blogging and web hosting niches in the world. Reviews from many bloggers suggest that it's a great hosting company for generating passive income. Generally, the amount of money you can make from this hosting company range between $55 and $125 per sale.
How to register for A2 Hosting affiliate program
The first step is to visits A2 Hosting and register,click on this link to visit the website .You need a website in order to apply for the affiliate program.
The application will take hours to 2 days to be approved. Upon approval, you'll get access to the affiliate program dashboard where to generate links for your articles or banners for your website.
A2 Affiliate commission structure
The commissions start from $55 per sale, the more you sell the more you earn. The structure is as follows:
1-10 sales: $55/sale
11-15 sales: $75/sale
16-20 sales: $100/sale
21+ sales: $125/sale (21 X $125=$2625!)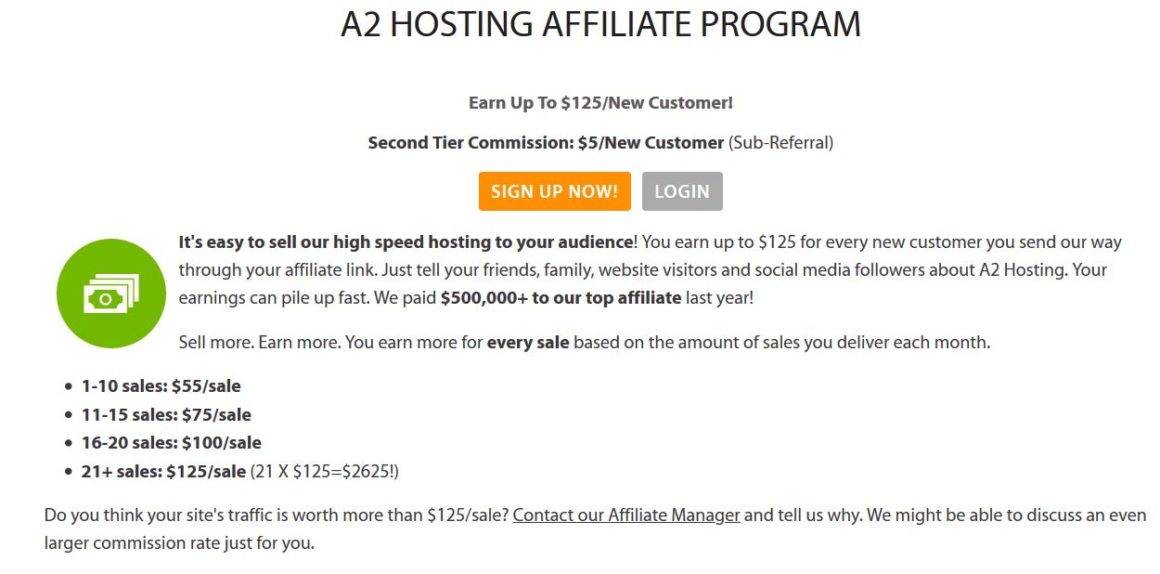 Visitors who click on your affiliate link and go on to purchase A2 products will generate revenues for you. A2 Hosting has 90-days cookies life, which means someone who clicked on your link three months ago without purchasing until today will still generate revenues for you.
A2 Hosting pays 15th of every month through Wire Transfer or PayPal—it's you to choose the method of payment. The minimum payment threshold is $100.Follow this link to learn more about A2 Hosting
The best products to market
A2 Hosting offers shared hosting, VPS, Reseller Hosting, Managed WordPress Hosting and Dedicated Server Hosting but Shared Hosting is the best because most bloggers prefer the cheapest hosting plans. Dedicated Server will earn you decent income but has few clients, you may take over 3 months to sell one.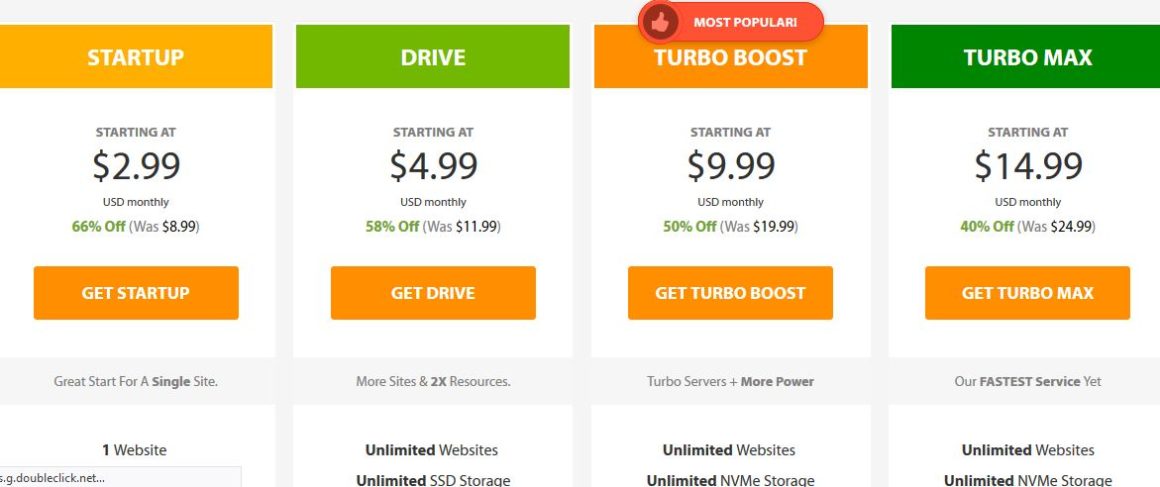 The amount of money you will make from the affiliate program
You can make in excess of $3,000 every month if your articles rank on page one of search engines. You can also make as little as $0 per month if you don't make a sale. However, since this link will stay in your website forever, you will eventually make a sale.
The best thing to do if you want to get consistent referrals is to create a niche site that covers stories on web hosting and blogging. You will attract relevant traffic which will easily convert.
A2 Hosting is a popular web hosting company, people already know of its existence, it won't be hard to market it. Some people will click on your link and buy immediately because they already know about the company.
Apart from A2 Hosting, you can also market Bluehost products. To join Bluehost,click on this link